Willa
Woiperdinger

9,8

bewertet
For 1 to maximum 6 persons
Sleeping on an excellent, individually adjustable air bed from Dynaglobe in bedroom 1 air conditioning and exclusive furnishings, in bedroom 2 Boxspring bed and also excellent mattresses and gel toppers.
Relax and enjoy nature in a beautifully landscaped garden.
Sit on a large deck with a view of the south-west garden from the kitchen-dining area, and a large south-east deck with a view of the terraced garden. Cooking block with induction flex cooker, and an adjoining cosy dining room with a large table for up to 6 people.
Barbecue nights
You can rent a wonderful barbecue station for personal use or book a barbecue evening with the owners - just ask.
In the middle of the
Siebengebirge

- near the Rhine and

Drachenfels

Relax and enjoy nature on both decks which are partially covered and equipped with very nice furniture.
From
sunrise

to

sunset

On our sun-drenched, partially covered and fully furnished decks, you can enjoy either your breakfast in the morning or your afternoon and evening.
Shower
temple

with versatile shower

panel

Enjoy an extensive shower or a nice, soothing bath in our wellness bathtub. In addition to a toilet, the bathroom also has a bidet. The sensational washbasin - Wolpertingerwanna design - is fitted with a natural stone washbasin with a retro waterfall washbasin tap. A generous integrated heated wall mirror with all-round lighting, as well as an adjustable make-up mirror, are part of the standard equipment. In addition, there is also a wall and towel radiator which can be set indivdually.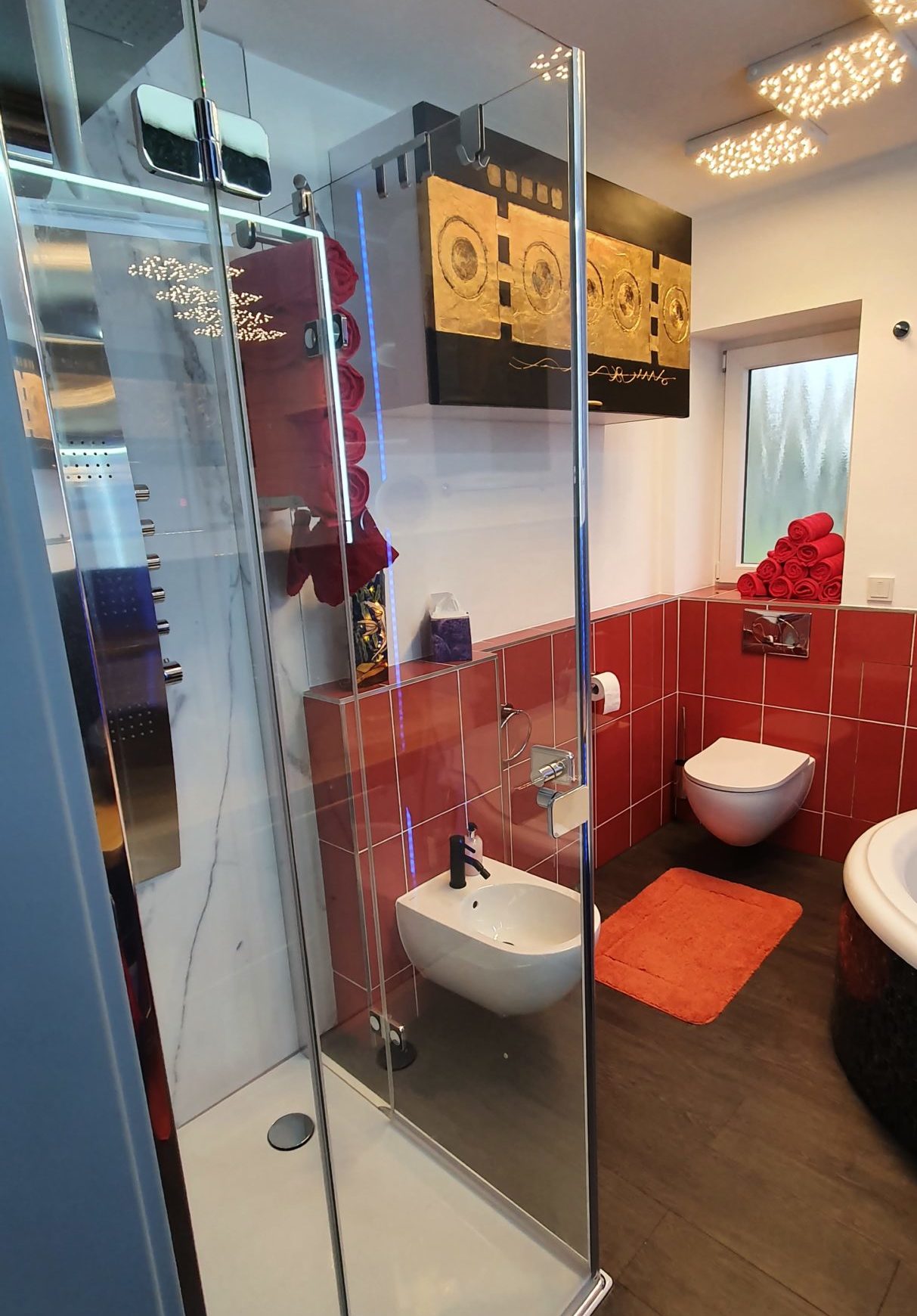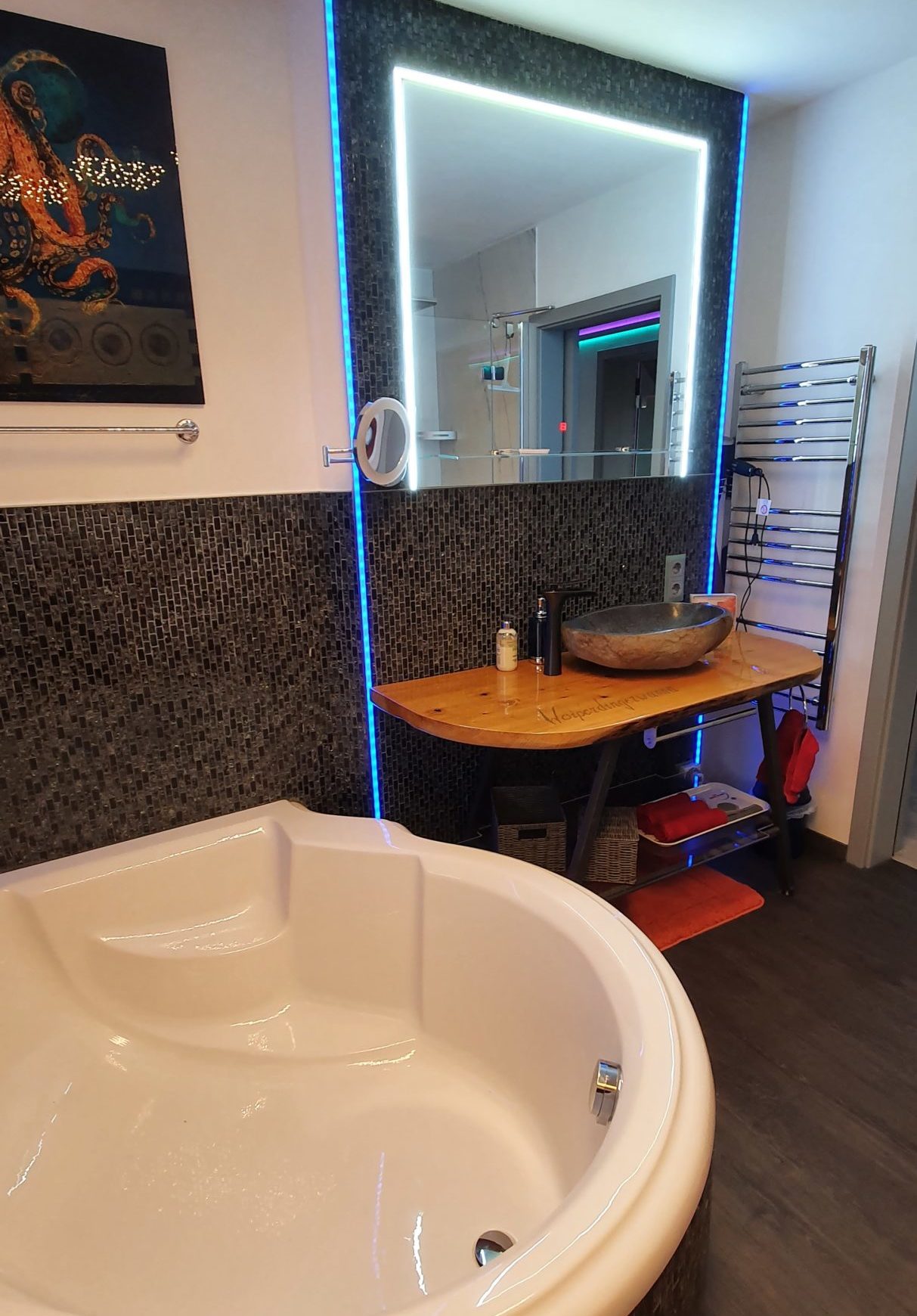 Sleep
experience

on

special

beds

Dynaglobe "air beds" - you can adjust each of the two mattresses individually via a remote control.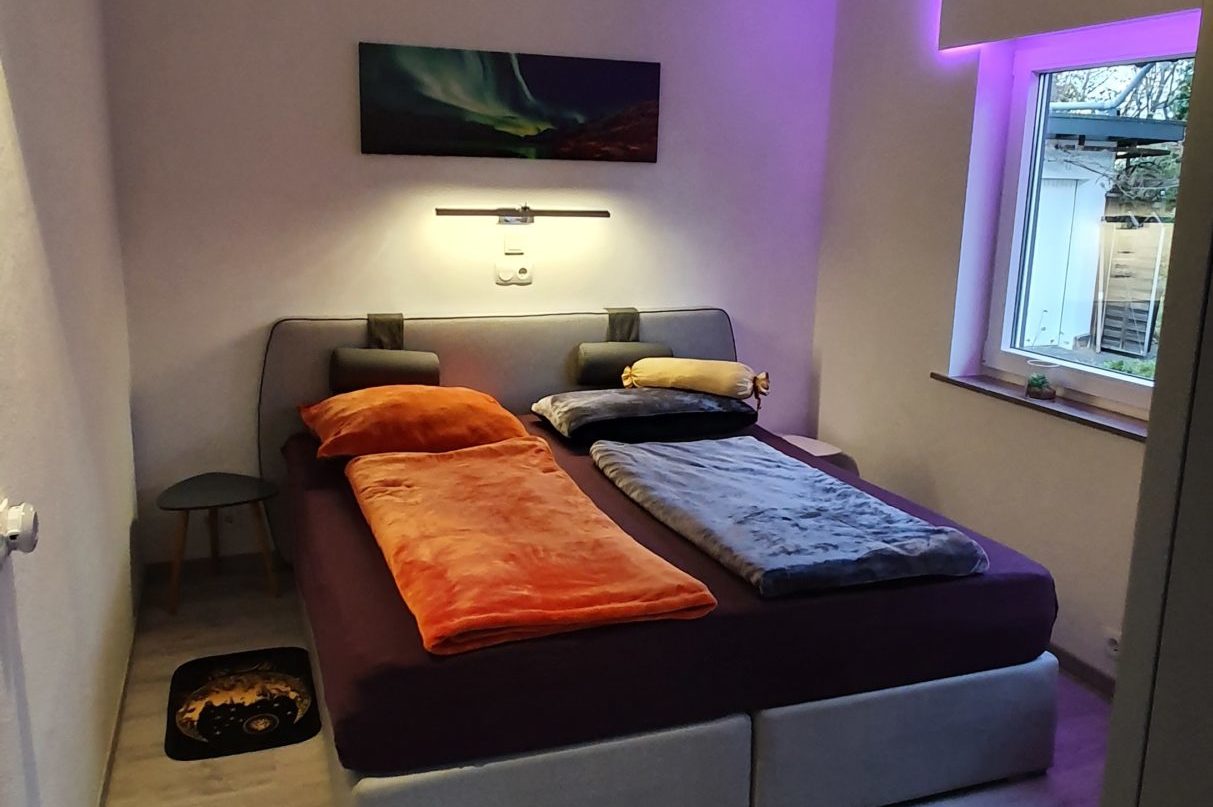 At the big "tree trunk" dining table you can enjoy food and drinks.
Flat-screen TVs are standard in the living room and in both bedrooms - 2 x 55-inch and one 42-inch. A 23-inch flat screen is also available in the kitchen. All the rooms have indirect LED lighting, which can be individually set for colour and brightness, so you can create your very own atmosphere.
Spectacular

and modern

kitchen

The kitchen is equipped with all the necessary cooking utensils. A side-by-side refrigerator, dishwasher, oven, microwave, and a kitchen unit with a large induction multiflex cooking area.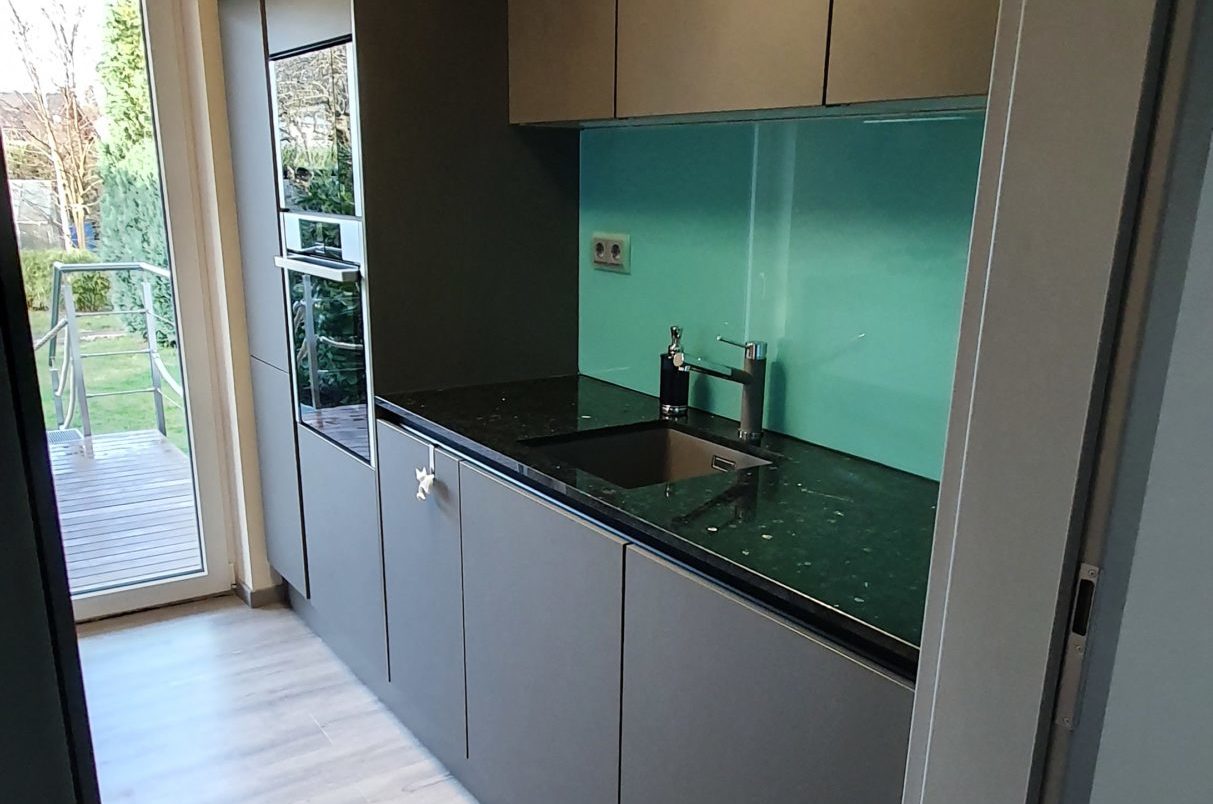 Open
fireplace

in the large

living room

In the beautifully furnished and designed living room, you can sit in front of an open fireplace with a viewing window in addition to the cosy seating area - a great way to spend romantic evenings.